For Groups of 25 or more having a blast at the ballpark is only 1 package away!
Don't Miss a Night Out at the Ballpark, It's So Much More Than Baseball!
---
Baseball Museum Bullpen
Access to Air Conditioned Museum, Proximity to Tobs Dugout & Bullpen, Exclusive Fence Line Box Seating, Giant Jenga & Connect Four, Roped Off Area with Beer Trolley
(Option to Select Trolley Beer)
Beer Garden Bullpen
Easy Access to Beer Garden, Roped Off Area with Tent Coverage, Easy Access to Playground, Cornhole Boards, Exclusive Fence Line Seating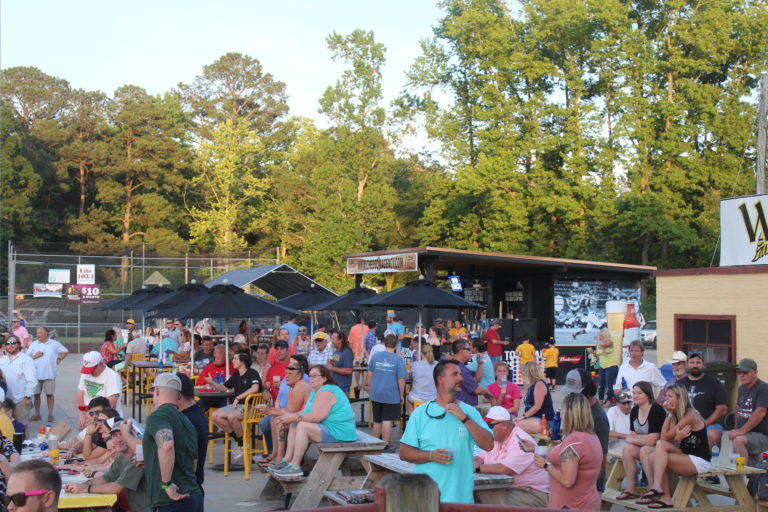 PACKAGE #1: ALL YOU CAN EAT -$17
Includes All Concession Menu Products except Dippin' Dots,  Alcohol & Outside Vendors
High Demand Products Set Up Buffet Style in Your Area for Convenience

PACKAGE #2: BBQ BUFFET - $18
BBQ Buffet with Fried Chicken, Pulled Pork, Sides, Hush Puppies & Tea

PACKAGE #3: BILL'S GRILL BUFFET - $18
Home Cooked Southern Comfort Food
You Choose Your Menu
Contact Drew MacKinnon to schedule your group outing today!