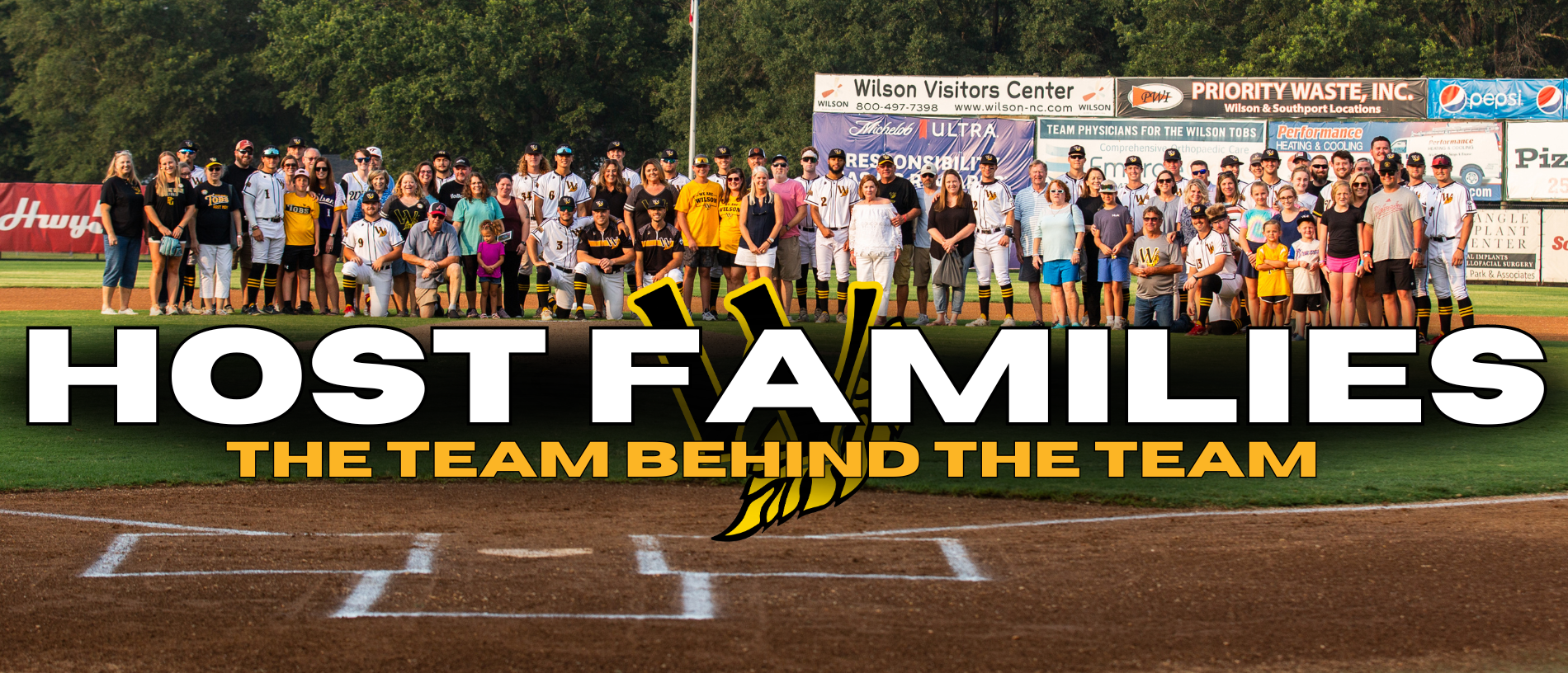 Wilson Tobs Host Family Program
The Wilson Tobs host family program is the foundation on which the Tobs family is built and supported. The Wilson Tobs are currently seeking host families for the 2024 season. This program is a vital support system to the organization and is very similar to a foreign exchange student program. Many Minor League Baseball and summer collegiate teams have similar programs across the nations.
Our players travel from all over the country to spend the summer here in Wilson to further develop their baseball skills for all to see. They are student-athletes recommended by a coach or major league scout because of their potential to succeed as a professional baseball player. Our host families provide for them a safe, comfortable and supportive family environment so that they may enjoy their experience in Wilson County.
As a host family, there are many rewards this support position can bring to your family such as positive interaction with a dynamic young adult, temporarily in-house role models for minors and serving as a vital part of the Wilson County community.
Being a Wilson Tobs host family contains a certain amount of expectation. It is important to remember that you are being entrusted to provide essential comfort for the player by both the organization and his family members. In addition, these players are young adults and deserve a place in the house where they can go to rest, relax, be alone, or have a private phone conversation, etc. We expect and require all players to be respectful to their host family as well as the rules of the household. Each family should be considerate of their player and their grueling baseball schedule. The Wilson Tobs staff and existing host families are always available for support and guidance as they are a vital part of the support staff.
If you are interested or know anyone that might have an interest, please contact Host Family Coordinator Beth Helms at (252)363-1933 or [email protected] about participating in our host family program for the 2024 season.