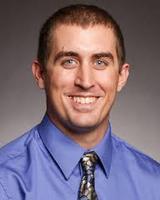 Max Gagnon
Assistant General Manager
Phone:
(252) 291-8627
Cell Phone:
E-mail:
Max Gagnon is entering his second season as the Assistant General Manager of the Wilson Tobs. For two summers he worked for the High Point-Thomasville HiToms of the Coastal Plain League as Director of Baseball Operations in 2014 and Assistant General Manager in 2015.
Gagnon is a native of Raleigh, NC where he played baseball for Sanderson High School. A three-year All-Conference selection and All-State selection his senior year, 2009, Max went on to play collegiately for UNC Pembroke. He played for the High Point-Thomasville HiToms of the CPL in the 2012 and 2013 summers.
Max graduated from UNC Pembroke with a Bachelor's Degree in Sports Management in the Spring of 2013. He made the Academic Honor's list four times and the Chancellor' list twice. While a Stuent-Athlete at UNCP Max was selected from 2010-2014 to the Peach Belt Conference Honor Roll, from 2012-2014 he was a member of the Peach Belt Conference All-Academic Team, selected to the 2013 Peach Belt COnference All-Tournament Team, and received the 2014 NCAA Division II Academic Achievement Award.
Gagnon most recently finished his Masters Degree in Sports Administration in December of 2015.