2018 Tobs Youth Summer Baseball Camps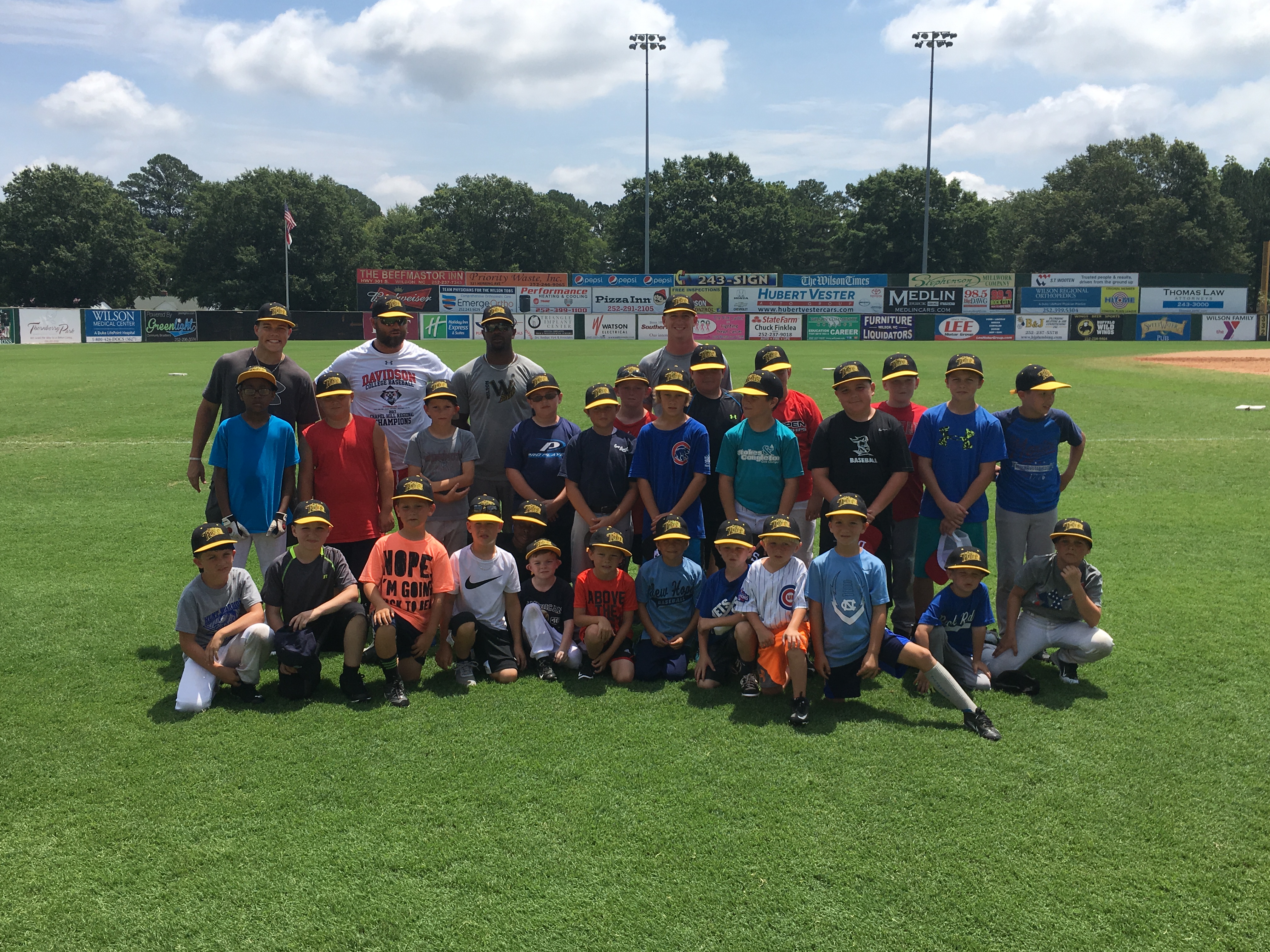 Committed to a higher level of baseball learning for its participants, the Tobs Youth Summer Baseball Camps are an excellent opportunity for young ballplayers to enhance their skills and broaden their game knowledge.
Coordinated by the Tobs Head Coach his assistants, the Tobs staff will work one-on-one with all participants to enhance the camper's fundamentals and individual, athletic skills. For each camp day, participants will benefit from first-hand instruction and insight from the Tobs coaching staff and players. Campers will be responsible for bringing their own glove and should wear appropriate baseball attire. Anyone signed up for any camp will recieve Tobs gear as well as a general admission ticket to each Tobs home game during the week of the camp.

Held at historic Fleming Stadium, these instructional sessions are an ideal opportunity for young ballplayers to receive an advanced baseball education in an exciting collegiate baseball environment. The camp accepts boys and girls from the ages of 5-12 and sessions run from 9:00 a.m. - 12 Noon.

Registration: Complete form below
Cost: $90-All Around (5 days), $80-Hitting & Pitching (2 days)
Payment: Checks or money orders, made out to "WTBC LLC", can be mailed to Tobs Baseball, 300 Stadium St. SW., Wilson, NC 27893 or payment by credit card over the phone will be accepted

Payment Deposit: A $40 non-refundable deposit is due within one week of registration (in order to secure a spot at the camp), however, full payment is required no later than the end of the first day of camp.
Refund Policy: Refunds (minus deposit) are given only if cancellation occurs before the Friday before the start of each camp. Medical and family emergencies will be honored any time

All-Around Camp - June 11-15, July 16-20: Devoted to a player's all-around game, this session is an ideal opportunity to improve a young ballplayer's offensive and defensive skills. Focusing on throwing and receiving fundamentals, fielding skills and hitting mechanics, the week-long session is the perfect opportunity to cement your young ballplayer's fundamentals of the game.

Hitting & Pitching Camp - June 26-27: Devoted to players who are trying to take their game in the batter's box and pitchers mound to a whole new level. Learn the art of hitting from professionals who will show the young players the proper ways to hit and pitch as well as how they can continue to improve their performance with essential drills they can carry with them beyond the dates of the camp.
​

​Sign-up formultiple camps and receive $10 off the second camp.
Weather Policy: If unexpected weather or field conditions causes the cancellation of 1 or 2 days of the week long camp, no refund will be provided for cancelled days. Instead a discount will be provided to sign-up for a future Tobs youth baseball camp. If no youth camp is scheduled for the remainder of the 2018 season, then a pro-rated refund will be given back.
For more information contact:
Director of Group Sales & Operations